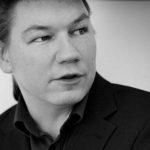 Ian Merricks – Managing Partner
White Horse Capital's (WHC) commercial and corporate development consultancy is led by Ian Merricks, an experienced company operator and investor. Ian's varied commercial experience includes senior commercial roles across media and technology, corporate development within FTSE companies and operational experience from a raft of entrepreneurial pursuits across the music, radio, publishing, digital media and marcomms industries.
Ian has been involved in numerous start-ups, acquisitions, turnarounds and disposals accumulating a strong contact base and reputation across the London based investment community. He is regularly asked to take part in strategic UK governmental business initiatives, influential speaking events and corporate advisory panels – see http://tenentrepreneurs.org/author/ian-merricks/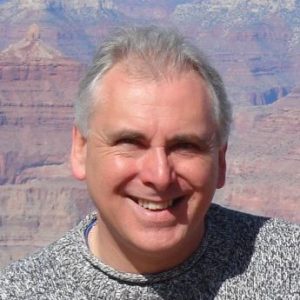 Keith Marriott – Partner
WHC's lead on financial management is Keith Marriott. A Chartered Accountant, Keith has worked in the broad media sector for some 25 years covering most aspects of media related finance – consumer & B2B magazine brands, awards, events, digital brands (including games), eCommerce, sampling, contract publishing, book publishing and licensing.
Keith spent some 13 years as Finance Director for the UK consumer magazine division of Emap plc where he was influential in a number of successful turnarounds, mergers, acquisitions and disposal initiatives. Since that time Keith has worked in an interim finance director/CFO capacity for a number of clients on both short and long-term assignments, some on an equity basis; notable equity clients include Unruly Media and Don't Panic. Current clients include the Professional Publishers Association (PPA), Gruppo Media, The Stage and Newsflare.
Keith has lived and worked in the UK, France, Australia and the USA and as a founding Partner of WHC, has been integral to a number of our client successes.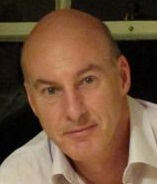 Simon Fox – Investment Director
Simon Fox leads the capital raising advisory and brokerage. Joining the team in 2016 Simon brings some 25 years' sales management, business advisory and fund raising experience. Prior to WHC Simon founded GlobalXtend Limited, a TMT focused managed sales outsourcing practice primarily targeting North American technology organisations looking to enter or further expand within the broad EMEA region. In addition, GlobalXtend also acted in a corporate capital raising/advisory role, representing clients in a range of UK, US and Asian Private Equity and fund of funds placements.
Prior to GlobalXtend, Simon founded and grew the EMEA operations for a number of US-based technology companies including Insignia Inc., developer of mobile device software sub systems, Voxware Inc., music and audio compression technologies and VideoServer Inc, developer of video conferencing solutions. Subsequently sold to the Racal Electronics Group, Simon executed a management buyout while working at The Software Forge Limited, transitioning a bespoke software development house into an efficient, product focused operation.
Christopher Weston – Chairman
White Horse Capital is chaired by Christopher Weston, a seasoned private equity investor, Freeman of the City of London, distinguished member of the Worshipful Co of Painter-Stainers and a Fellow of the Royal Society of Arts. Christopher is life president of auctioneers Phillips Son & Neale, where he served as Chairman and Chief Exec between 1972-98 before successfully exiting via a trade sale. He was also a Director of Foreign & Colonial Pacific Investment plc / Foreign & Colonial Enterprise Trust plc between 1984-99; one of the largest global growth investment trusts in the world.